Our
Charity Giveaway

returned with a bang this summer with an unprecedented, record number of entries.

 

The giveaway, which has been running annually since 2018 (minus a small break for COVID-19), has been purpose-built to award a charity with a £2,000 prize to send on charity clothing, branding and promotional items..

Whether it's spending credit on charity running vests, t-shirts or cycle jerseys or investing in branded merchandise items for promotion, Scimitar would provide a credit value to allow the charity to acquire additional fundraising tools at no additional cost. The winning charity, no matter if they were new to Scimitar or an existing client, was selected at random from over 700 entries using the Picker Wheel application.

Although it doesn't QUITE stop there. With so many entries, we thought it was only fair to EXTEND the prize to include a second and third place, giving credit values of £500 and £250 to second and third place winners respectively.

Anyway, that's enough of the build-up. It's time to announce our winners!
---
3rd Place – £250 Prize – Barnardos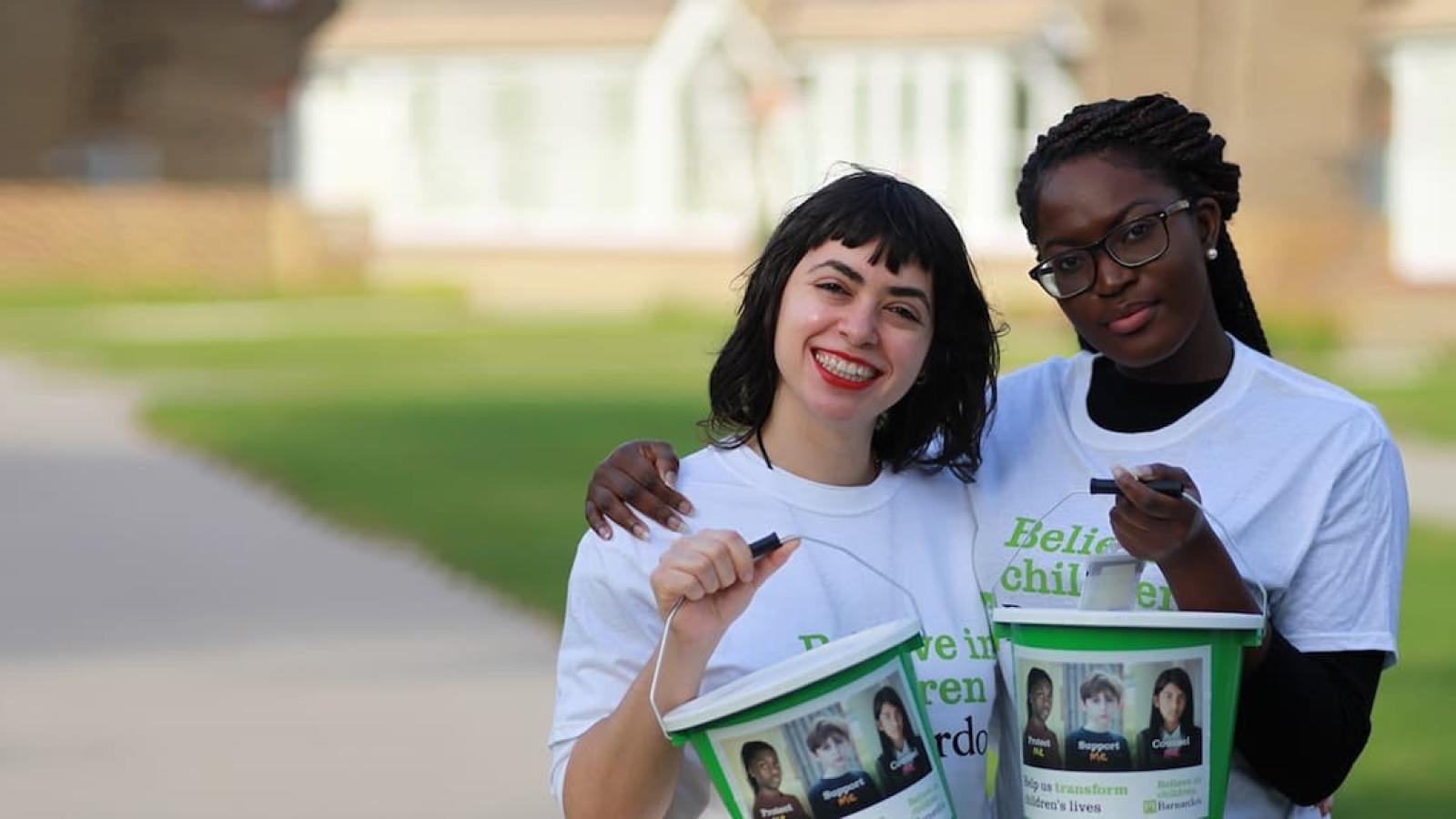 First up on the spinning wheel is Barnardos, who take third spot in the 2023 Charity Giveaway. 
Barnardo's is a British charity founded in 1867 by Thomas Barnardo to help disadvantaged children, initially in the form of a 'raggy school'. Fast forward over 150 years and the charity is now helping hundreds of thousands of children, young people, parents and carers in a wide number of situations across the UK. 
---
2nd Place – £750 Prize – Hospice UK
Taking home the second prize is Hospice UK, the national charity for hospice and end of life care.
The charity works to ensure everyone affected by death, dying and bereavement gets the care and support they need, when they need it. Their mantra is a belief that everyone, no matter who they are, where they are or why they are ill, should receive the best possible care at the end of their life.
---
1st Place – £2000 Prize – NSPCC

We're delighted to announce that the winning charity in the 2023 Charity Giveaway is the NSPCC.
As one of the UK's leading children's charity, the NSPCC works to prevent abuse, help rebuild children's lives and support families. Between 2016 and 2021, the charity helped to make over 6.6 million children safer from abuse.
Commiserations
If you entered and you weren't one of the lucky winners, you should have received a consolation email thanking you for your entry alongside an exclusive offer as a thank you.
That just about covers it for 2023. We will feature the winning charities across our social channels over the next few months and share the journey of bringing their Scimitar charity merchandise to life!
Be sure to follow us on Facebook, Twitter, Instagram, YouTube and, in an attempt for us to stay trendy, TikTok & Threads! For award-winning sustainable charity merchandise you can explore the range by clicking here.